These knives are made from 440-C stainless steel and PB (planer blade steel)
The handle materials are shed Elk antler, and variety of exotic hardwoods from Australia and Africa
The guards are all soldered to blades and are made from NIckel/Silver and Brass.
Spacers are Aluminum, Brass, Turquoise, and other color spacers and everything is fastened with epoxy glue.
All sheaths are hand formed Kydex, and some are Kydex wrapped with soft leather. All have a swivel belt loop.



#2944 440-C 6-1/2" Blade,Fosil Elk Antler handle $650.00 - - BOTH SOLD - - #2946 PB 4-1/2" Blade, Leopardwood handle $250.00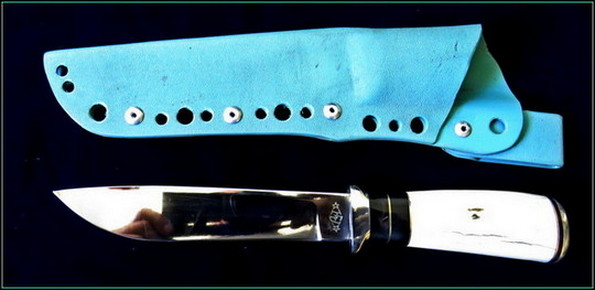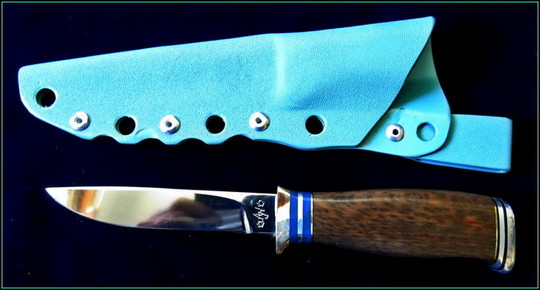 BOTH SOLD
#2947 440-C 4" Gut-hook skinner, Nine-bark birch handle $350.00 - - - #2949 440-C 4" Light Deer hunter - Australian hardwood handle $250.00 - SOLD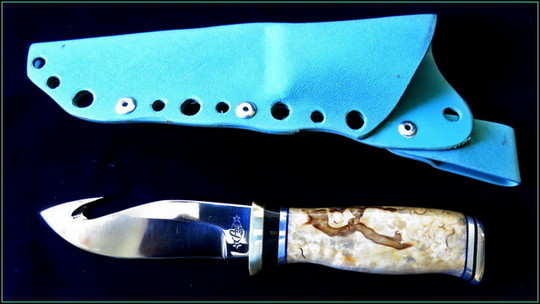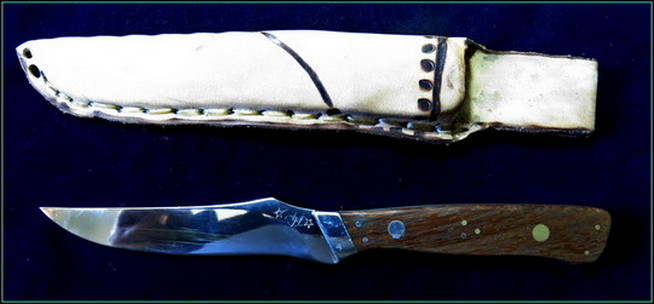 BOTH SOLD
#2948 440-C 5" blade Skinner with Elk antler handle $350.00 - - - #2950 PB 4" Hunter Australian hardwood handle $250.00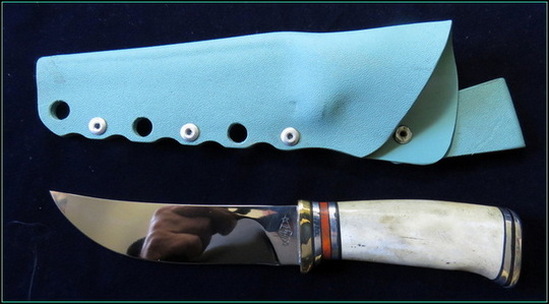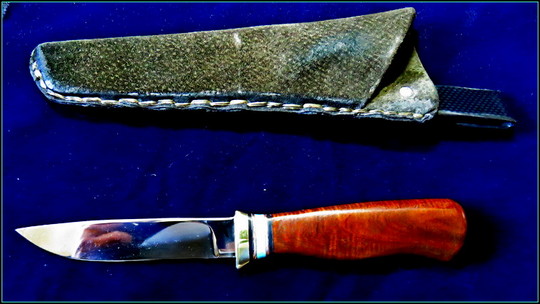 BOTH SOLD
#2951 PB 4" Hunter Turquoise spacer, Beefwood handle $250.00 - - - #2953 PB 4-1/2" blade with white Oak handle $250.00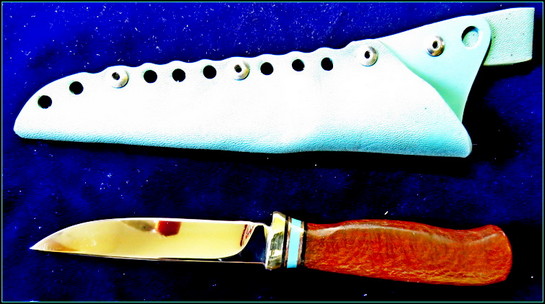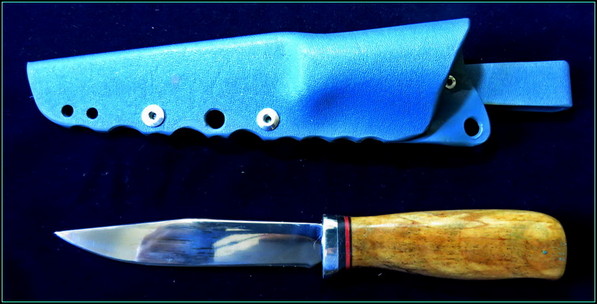 #2952 PB 4" Hunter with white Oak handle $250.00 - SOLD

Art/Fantasy
|
Bowies
|
Daggers/Letter Openers
|
Fillet knives
|
Hunters
|
Scrimshaw
|
Purse Knives
|
Blades-12-14
| Knives on SALE |
Contact
|
HOME
---

Created and maintained by Tony Hnilica